Selecting the right Contract Development and Manufacturing Organization: Embracing Small-Scale, Agile Manufacturing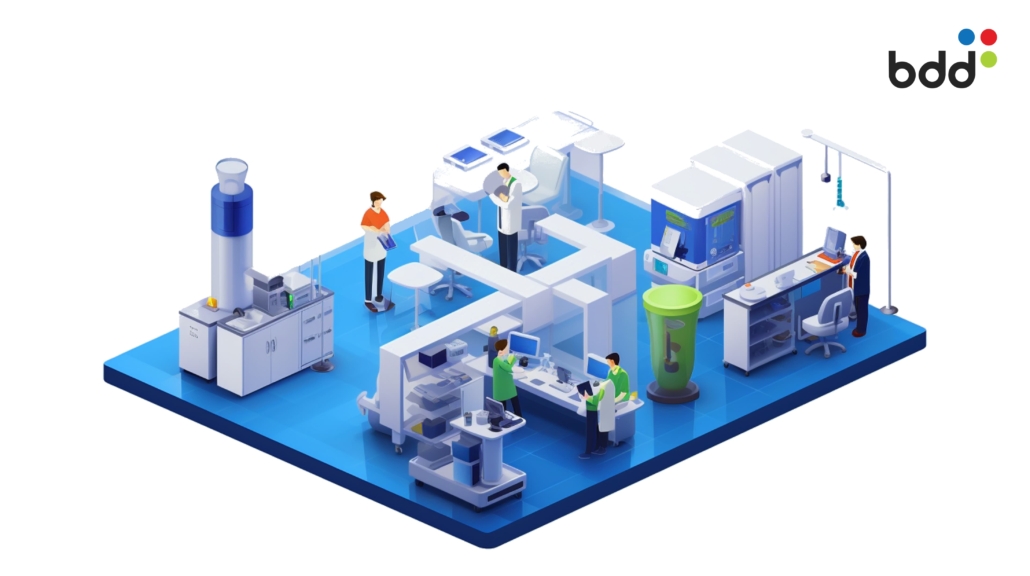 In the rapidly evolving landscape of the pharmaceutical and biotech industries, there is an increasing need for the ability to move rapidly, affordably and precisely along the tightrope of the development cycle. Many large scale CDMO's, while capable, are not best placed to serve the needs of smaller, early-stage pioneering companies and development programs. BDD are a smaller but highly impactful CDMO uniquely positioned to cater to the needs of both small and large enterprises.
Different Types of CDMOs
CDMOs are not one-size-fits-all; they come in all shapes and sizes. Some large-scale CDMOs focus on the mass production of certain types of drug products, such as small molecules or biologics. Others specialise in specific processes or stages, such as pre-clinical development, manufacture of clinical trials supplies, or commercial manufacturing. While these larger CDMOs serve an essential purpose, they often struggle to provide the flexibility and personal touch that smaller clients might require.
BDD: An Agile, Adaptive CDMO
Bespoke CDMOs like BDD pride ourselves on our agility and adaptability. We offer an unparalleled level of personalized service, working closely with our clients to understand their specific needs and tailoring our solutions accordingly.
Our nimbleness allows us to be highly responsive to changing demands and circumstances. We understand that in the world of pharmaceuticals, timelines can change, and unforeseen challenges can arise. Our ability to pivot quickly, adapt to new situations, and remain focused on our clients' goals sets us apart from larger CDMOs.
Moreover, our unique capacity to manufacture small on-demand quantities provides a critical advantage for smaller companies. Unlike the traditional high-volume production model of many large-scale CDMOs, we specialize in small-scale manufacturing. This flexibility allows us to serve clients who need small, specialized batches of drug products for early-stage clinical trials, for example, or those with niche markets.
Why Choose an agile CDMO like BDD?
Choosing a small CDMO like BDD comes with several benefits.
Bespoke Solutions: We provide customized solutions that cater to the unique needs of each client. Our services are not 'off-the-shelf' but are carefully tailored to the specific requirements of our clients, ensuring a perfect fit every time.
Quick Response Times: Our lean structure and hands-on approach mean that we can respond rapidly to changing client needs. This responsiveness translates into shorter turnaround times, faster decision-making, and ultimately, quicker time-to-market.
Cost-effectiveness: By manufacturing small on-demand quantities, we help clients reduce costs associated with waste and excess inventory. Our clients pay for what they need, when they need it.
Utilizing Low Volume API: The Advantage for Clients: Our ability to manufacture with small quantities of API, especially when API's are scarce or costly, brings substantial benefits. This strategy minimizes risk, reduces financial inefficiency, and promotes accelerated clinical evaluation. It also empowers innovation by allowing varied research paths without the requirement for large quantities of APIs. In essence, our low-volume, on-demand API production offers clients flexibility, cost-effectiveness, and operational efficiency.
Capability
As a leading CDMO, BDD is proud to be equipped with an extensive array of high-end, technologically advanced equipment that enables us to deliver on-demand, small-scale manufacturing services with unmatched precision and efficiency.
Our inventory of equipment, including a Hot Melt Extruder and the Style'one Tablet Press, empowers us to take on complex pharmaceutical manufacturing processes. With these assets, we can offer a wide range of capabilities, for the development of a range of different dosage forms.
The Hot Melt Extruder allows us to produce pharmaceutical hot melt extrusions, a versatile manufacturing process that provides flexibility in formulation and the production of sustained and, when combined with our OralogiK™ technology, complex-release tablets.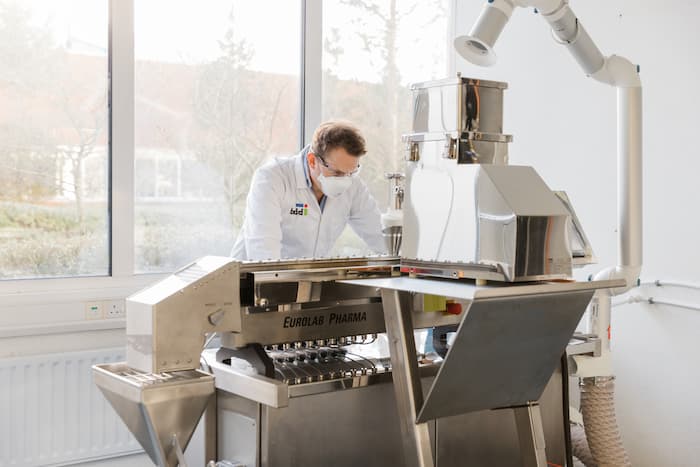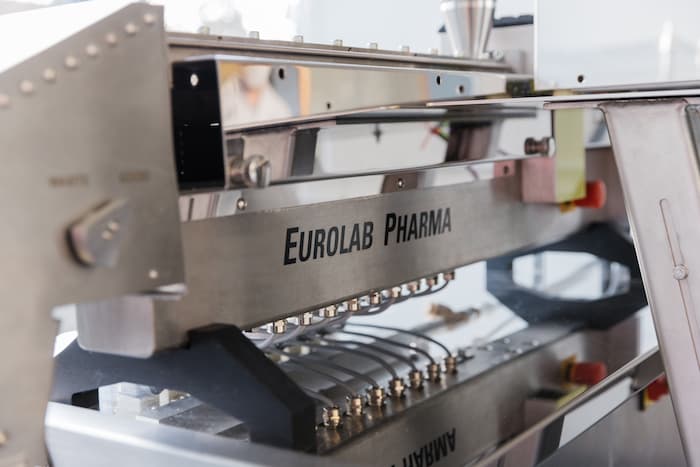 Our Tablet Presses supports a range of tablet sizes and shapes, accommodating customized orders.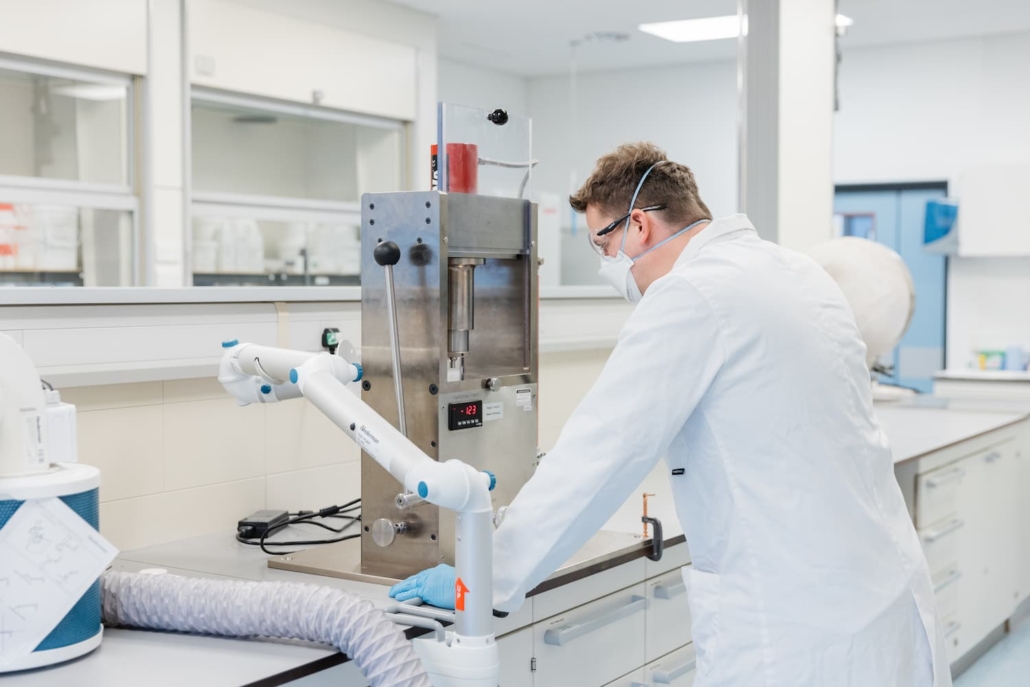 BDD's STYL'ONE Evolution single-stroke press is the number one choice for R&D projects, scale-up applications and the production of very small batch sizes. The tableting achieves a compression force of up to 80 kN. With a maximum output of over 1600 tablets per hour, this single-stroke press produces mono-layer, multilayer or core tablets (tab in tab). ANALIS, the intelligent PAT software, automatically determines the compression force profiles according to the required tablet thickness or hardness of each specific product.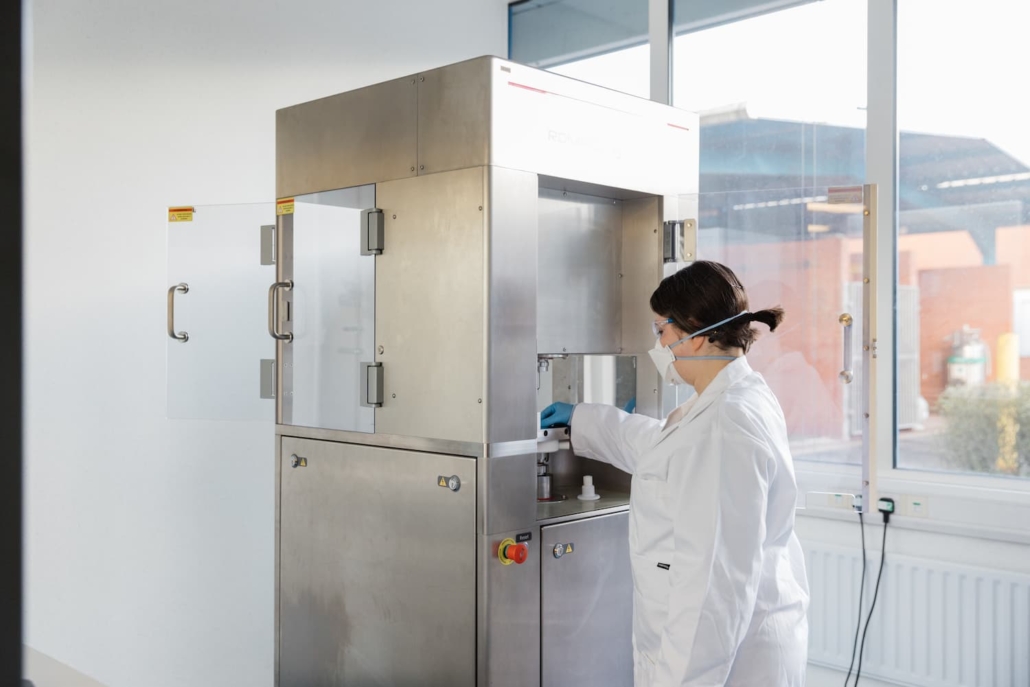 BDD's state of the art in-line dissolution apparatus consists of a closed loop with an in-line UV PGI T70+ spectrophotometer for automated dissolution testing. This enables samples to be collected at 5-minute intervals over a 24 hour period to measure absorbance, allowing accurate detection of the API, precise mapping of release profiles and rapid generation of data.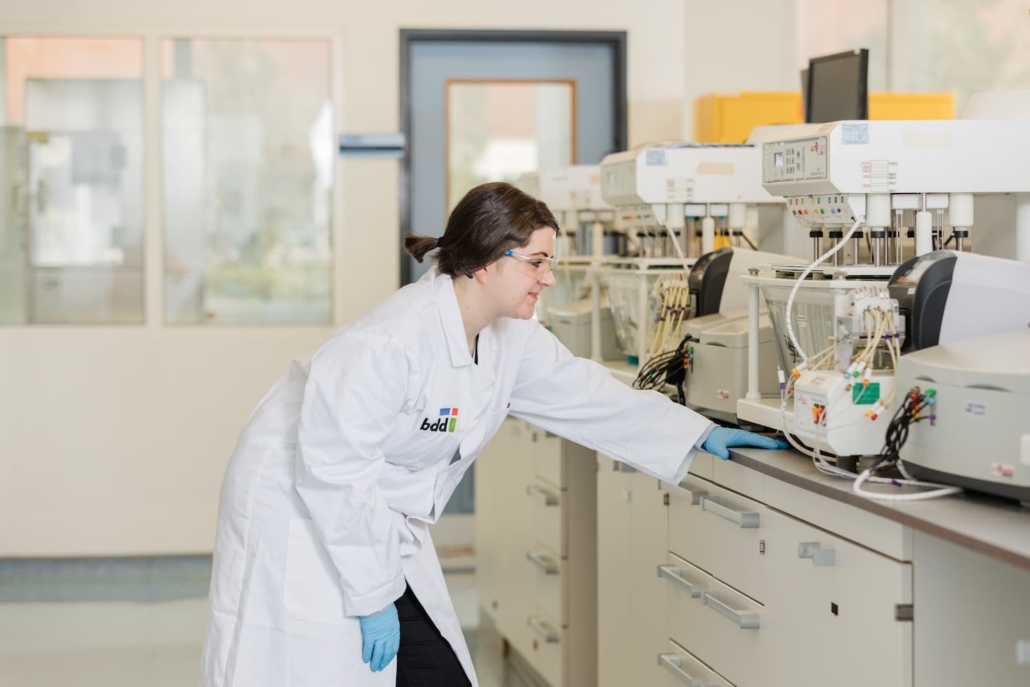 In conclusion, our advanced equipment and agile operational model make us a leading choice for companies seeking reliable, efficient, and high-quality CDMO services, particularly for small-scale, on-demand manufacturing needs.
Concluding Thoughts
The pharmaceutical and biotech industries are diverse and fast-paced, and every company has its unique needs. While large CDMOs have their place, smaller, agile, and adaptive CDMOs like BDD are stepping in to fill the gaps. By providing highly tailored solutions, quick response times, and cost-effective small-scale manufacturing, we're well-positioned to serve smaller companies in this vibrant industry.
If your company is in need of a nimble, adaptive collaborator for your development and manufacturing needs, we invite you to consider BDD. We're small, agile and can put our unique advantages to work for you. Contact us equiries@bddpharma.com
https://www.bddpharma.com/wp-content/uploads/2023/02/bdd-logo-new.svg
0
0
Calum Stevens
https://www.bddpharma.com/wp-content/uploads/2023/02/bdd-logo-new.svg
Calum Stevens
2023-07-30 16:46:23
2023-07-30 17:02:25
Selecting the right Contract Development and Manufacturing Organization: Embracing Small-Scale, Agile Manufacturing